Rotary is one of the world's largest and most successful global membership and humanitarian service organisations, with 1.2 million members in over 200 countries.
We are People of Action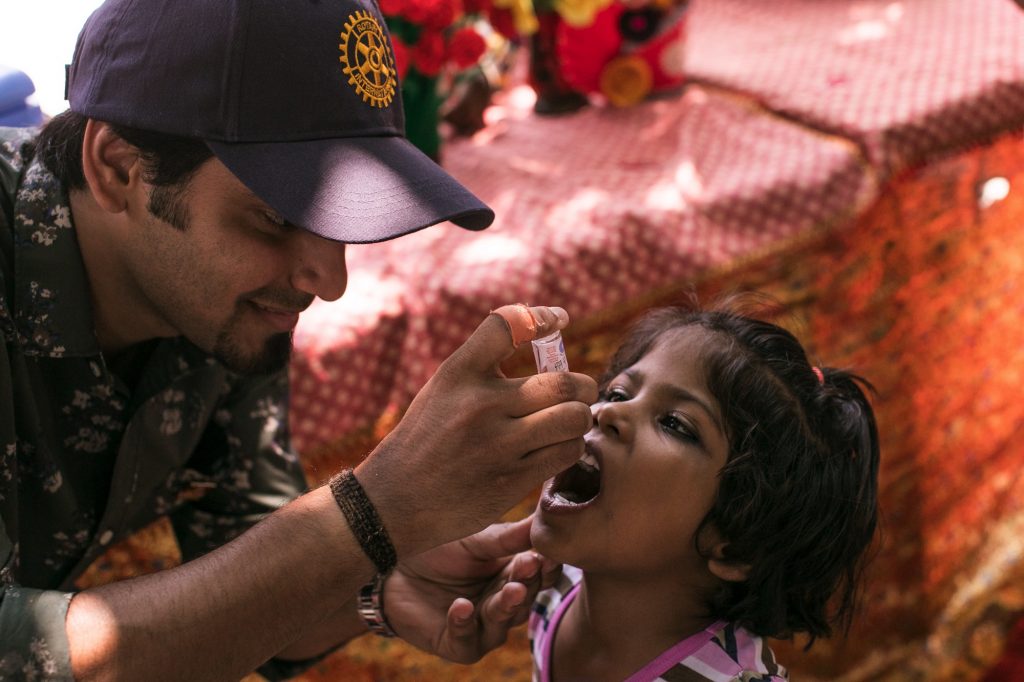 We have a unique position of being rooted within our own communities, but with a global outlook.
Rotary's 47,000 members in over 1,700 clubs in Great Britain and Ireland are volunteering their time and talents to tackle challenges at home and abroad in our cause areas:
Promoting Peace
Fighting Disease
Providing Clean Water
Supporting Education
Saving Mothers and Children
Growing Local Economies
We are People of Action, ready to turn our ideas and vision into lasting change, by creating opportunities, supporting those who need it most and transforming their lives.
Where others see problems, we see solutions: tapping into our professional skills, expertise and knowledge to make a difference. People of Action use their time, energy and passion to mobilise their communities to get the job done.
There are so many projects and activities for you to get involved in as part of Rotary. Our impact starts with you.
We fulfil our purpose and achieve our goals thanks to the dedication of our members.
At Rotary we have the unique position of being rooted with our own communities but with a global outlook, ready to tackle challenges at home and abroad.
Through membership of your local Rotary club, you will become part of a network of 1.2 million members, in 35,000 Rotary clubs in over 200 countries.
We are friends, neighbours, leaders and problem solvers.
Who can join?
We are looking for people who want to give back to their communities.
You must be aged 18 or over to become a Rotary member, but we also offer exciting and vibrant options for young people to join the Rotary family from the age of 7.
How do I join?
If you're interested in joining Rotary there are a number of options. Involvement in Rotary is flexible, ranging from full membership to project volunteering.
There are a number of ways to can join Rotary:
Join an existing club
Form your own club
Corporate membership
Friend of Rotary and project volunteering
What are the benefits?
Social networking – Rotary is a great way to expand your social circles, meet new people and make lasting friendships, all while having fun and making a difference.
Develop your skills – You can share your personal and vocational skills, take up leadership roles, as well as learning from fellow members on activities such as project planning, communications and service delivery.
Enhance your understanding – Events such as the annual Rotary Showcase and the international Convention offer opportunities to be inspired by guest speakers and develop your global understanding.
Business opportunities – Rotary was founded as a business networking group, and this still plays a part in Rotary today. Making connections with other members can enhance your professional life.
Enjoy rewards – Rotary Global Rewards, our member benefits programme, offers discounts on products and services. It's Rotary's way of helping our members spend less so they can do more.
Work with leading organisations – Rotary's reputation has allowed us to establish relationships with leading national and international charities, putting us at the forefront of change.
Be part of a global community – With 1.2 million members in 35,000 clubs in over 200 countries, Rotary is a global network of neighbours, friends and problem solvers making a difference in our communities.