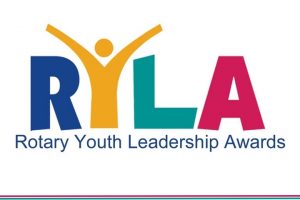 In May 2019, through its charity fund, the club was fortunate to enable two young people from the area to attend the Rotary Young Leadership Award (RYLA) camp at Buxton.
At one of our meetings in September, Daisy visited the club to let us know how she and Josh went on at the event.
RYLA is a residential over the course of a weekend. Activities encouraged independence, leadership and team building. Daisy reported that it was good to see interactions between the members of the teams during activities such as raft building, abseiling and an obstacle course (complete with buckets of water). The teams were awarded points, and Daisy reports that they all wanted their teams to win so worked hard towards a common goal.
"It was a challenging but fun experience" said Daisy, "the only bad thing was the meals!"
Daisy would recommend it to her friends and has found the team building experience of value in her rugby and is using it to help her coaching skills.