As you walk around Ravenshead and our wider surrounding area this spring, look out for all the Purple Crocus lifting their heads proudly towards the sun.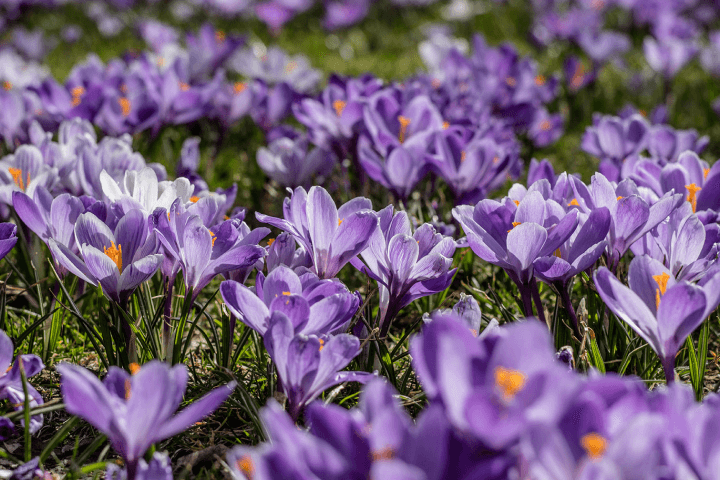 Many, many thousands have been planted all around the village over the last few years, either Donated by Ravenshead and Blidworth Rotary Club, or sold in support of the Rotary Purple4Polio Campaign.
Rotary through its International Organisation has lead the Global efforts to eradicate Polio since the mid 1980's. Each year over 400 Million children in over 50 countries are vaccinated.
In 1985 there were over 125 endemic countries, now there are just TWO, Pakistan and Afghanistan.
Every year, Globally we raise funds to support this effort. Each £1 raised is matched with an additional £2 from The Bill & Melinda Gates Foundation to pay the 20p cost of each dose of polio vaccine.
Why PURPLE – it's to Symbolise the purple dye used to paint the little finger of each child after they receive the vital vaccine to protect them against this awful, crippling and sometimes fatal disease.
So look out for the slash of purple this spring and if you would like to buy 50 or 100 purple crocus bulbs, so you can have a splash of Purple4Polio in your garden next spring, then contact us via the contact form on this site to register your interest and we will contact you when we have a supply available and advise you of the cost.