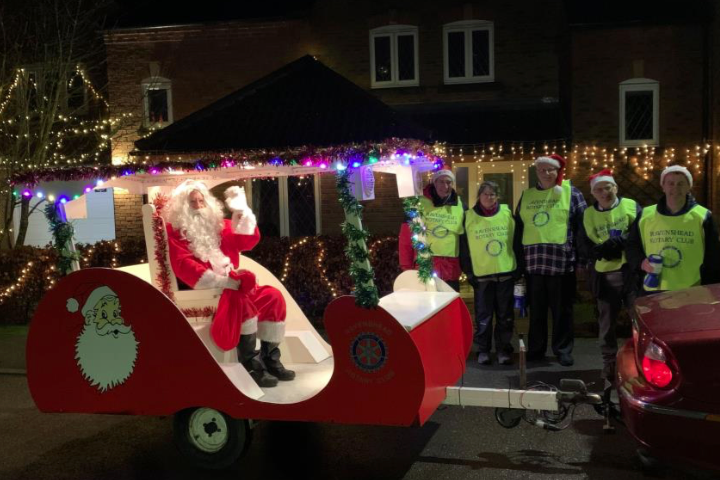 The Rotary Santa's Sleigh made its annual pass over Blidworth and Ravenshead this year and once again proved to be a huge success. The number of children Santa sees seems to increase every year.
Our collection this year proved to be very successful with a total of £4790 collected over the period.
We would like to thank the following community groups who supported the sleigh this year and whom will be receiving a pro-rate share of the collection.
Ravenshead Inner Wheel
The Centre St Peters
St Peters Church.
Ravenshead Church of England School PTA
Joseph Whitaker PTA.
Blidworth Community Association
..and Andrew Draper on behalf of The John Eastwood Trust.
The funds raised will be distributed between a number of groups and local charities we work with and our President's chosen charities for the year.