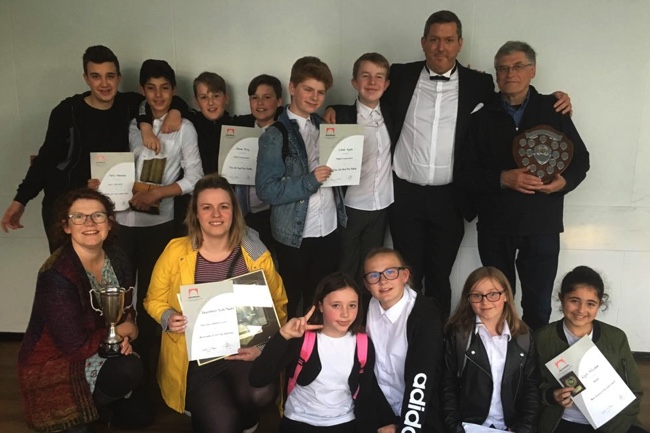 18th September, Ann Marie from the Ravenshead Youth Theatre Group came to talk to us about the activities of the group.
The group started in 2004 following an initiative by members of the main (adult) theatre group, and a small budget to get the group started. They advertised locally and on the first night wondered if anyone would turn up. In the end 25 boys and girls came along and a new club was formed.
Ann Marie told us how the group works on goodwill and enthusiasm and is still going strong with 15 to 20 youngsters regularly in attendance. Ages range from 11 to 16.
Led by volunteers from the adult group, they undertake workshops on different acting styles or themes and round it off with fun games to improve theatrical skills.
The youth group puts on its own plays and has also participated for many years in the NANDA festival in Nottingham, picking up some awards at past events. The group also gets to participate in the main groups productions - look out for them in this year's panto.
To learn more about the Ravenshead Youth Theatre Group, visit their website http://www.ravensheadtheatregroup.co.uk/youth-theatre-group/