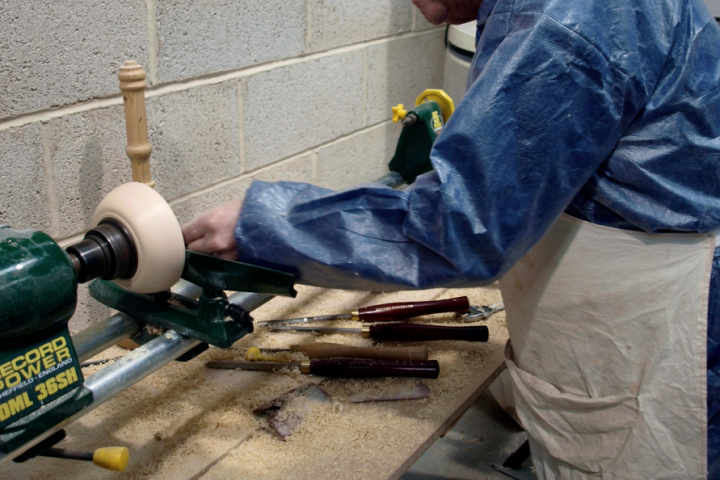 On 27th October, Peter and David from "Men in Sheds" came to talk to the club about the group, and its workshop at Blidworth. They were a little nervous not having presented before, but gave a good account.
Men in Sheds is facilitated by Age UK. Local 'Sheds' are at Blidworth, Daybrook and Worksop. Its not actually a shed - their shed is 10,000sqft and is full of useful tools for woodworking projects.
Men in Sheds gives men in later life (60+) a way to socialise and do useful work. They produce items to sell to raise money for the group. They experience the camaraderie of working with other men and put their practical skills to good use and share them with others.
The members take part in the day-to-day running of the shed and decide on activities they want to follow including woodworking, skills sharing and socialising. Essentially, through taking control and ownership of the shed, the shed members are empowered.
Shed members come from a wide variety of backgrounds ranging from highly skilled to beginners. All work together and there is a role for everyone.
Members can put their skills to good use, share their knowledge, learn new skills and put the world to right over a cup of tea. There is a small charge of £2 per session.
https://www.ageuk.org.uk/notts/activities-and-events/men-in-sheds/