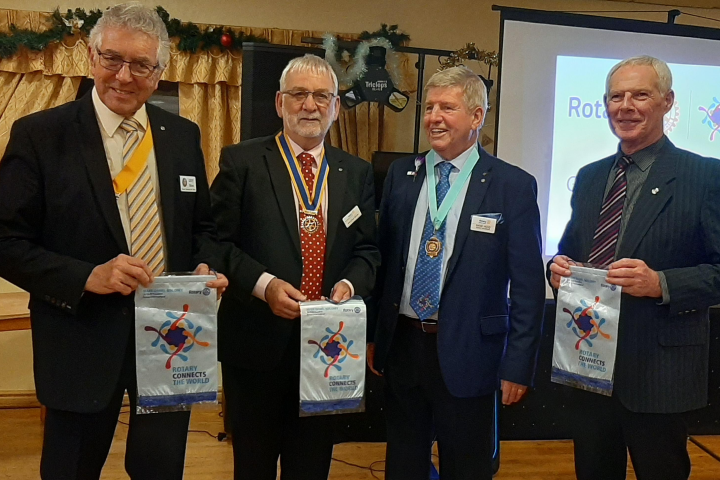 Rotary is organised worldwide into Zones, regionally into Districts and there are then the local Rotary Clubs. There are almost 70 clubs in this District, ranging from Doncaster in the north and Bretby to the south.
The District Governor (currently David Hood of Wirksworth) is expected to visit every club in his area during their year, which, allowing for holidays and other weeks out, means at least two meetings a week for them.
So, to assist, three local clubs, our own Ravenshead and Blidworth, Worksop Shirebrook and District, and Sherwood Forest met on the 11th December 2019 for a joint meeting. It was a little more formal than we are used to due to the attendance of the 'DG', but we enjoyed the fellowship of the other clubs, and learned more about our District Governor, his past and his hopes for the rest of his year.
The evening was hosted by Sherwood Forest at South Forest Leisure Centre. A big thanks to them.