On Wednesday the 23rd of May 2018 The Rotary Club of Ravenshead and Blidworth made it's Citizen of the Year award at the Oakmere Golf Club.
This year 25 members, visitors and guest celebrated the presentation to this year's winner Helen R Graham for her work within the guide community in Blidworth.
Helen, who herself was a Brownie, Guide and Young Leader is now the unit leader for the 1st Blidworth (St Mary's) Guides. She has overseen, along with her guide leaders, a growth of guides attending their meetings.
Helen says, she enjoys being a facilitator, encouraging the Guides and Leaders to learn and grow in a safe, supportive and non-judgemental environment and of course I grow with them.
Helen is also involved with other aspects of life in Blidworth such as treasurer the Forest Folk allotment society.
Helen was presented with the Silver Salver by club President David Saunders.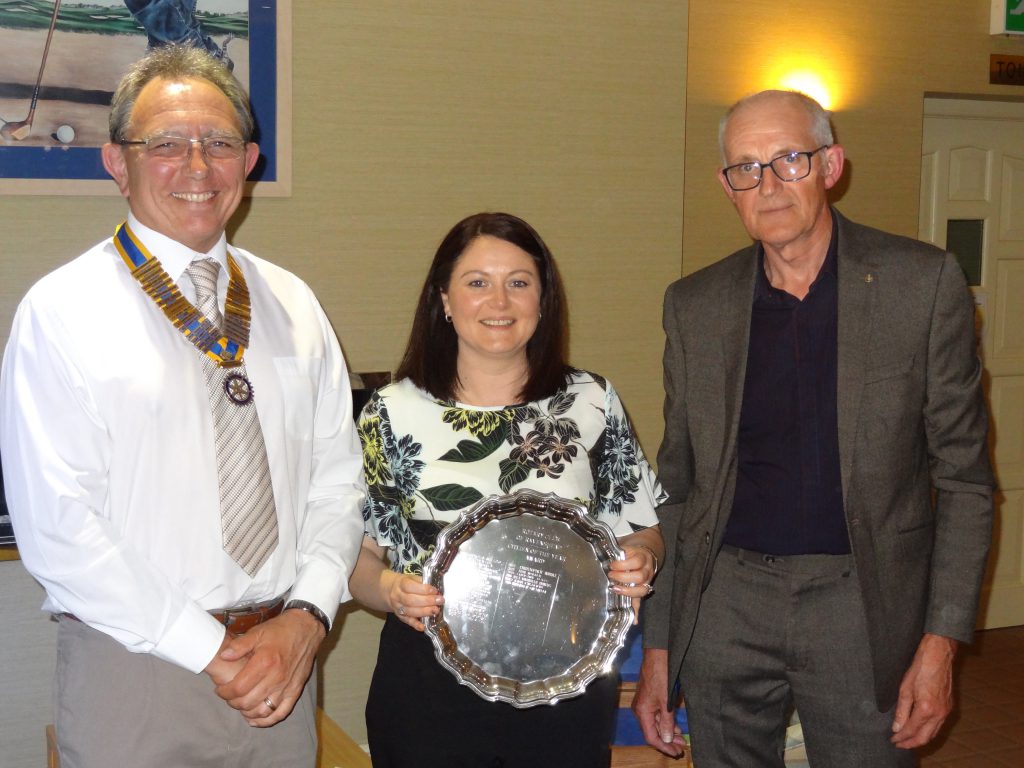 A cheque was also presented to Helen from Aubrey Formon to help support the guide movement in Blidworth.
Last year's winner Lee Craggs, was also in attendance, to receive his commemorative replica Silver Salver for being our 2017 Citizen of The Year.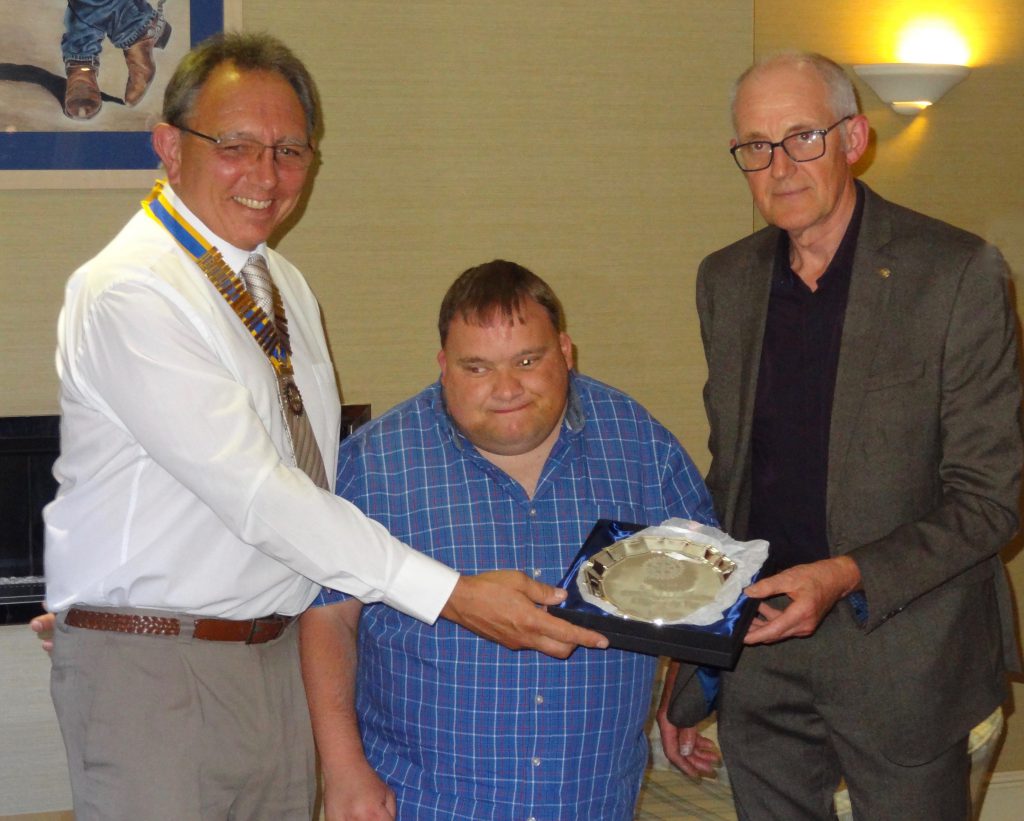 At this meeting we also welcomed a new member, Trevor Smith, seen here being presented with his Rotary International Pin by President David.